Jake Cooper - Trotsky Guard
update may 2014- I had this photo on the website probably since 2008 with the woman pictured mis-identified. I got an email from Jake Cooper's daughter who told me "The top photo of my father with a woman is indeed not my mother, Lil. I am not sure who it is..." So, my apologies, here corrected, Jake Cooper with an unknown woman.
Jake Cooper (1916-1990) was a Minnesota member of the Socialist Workers Party. He was a Trotsky guard for 4 months shortly before the first attack May 24, 1940 until shortly after the attack Aug 20, 1940. This first picture I believe is taken by Henry with Jake and an unknown woman probably in New York City or Chicago at an SWP meeting in the later '40s. I am indebted to the book, "Remembering Jake Cooper" by Mark Harris, published by Walnut Publishing 1994, for most of my information. In 1941 the Minnesota Teamsters Local withdrew from the AFL and joined the CIO. The national Teamsters union sent in goons to intimidate. Jake was beaten badly by five men, breaking many bones in his face and neck. Jake also spent time in prison in WWII when the U.S. government used the Smith Act to prosecute 18 prominent leaders of the Socialist Workers Party, most of them Minnesota socialists. The crime was conspiracy to overthrow the government. This was overreach. The SWP was not an armed movement. Jake denied any involvement in anything except advocating peaceful regime change. He served 16 months. The book has a letter to Jake from Natalia Trotsky in 1941 wishing him well after the attack on him.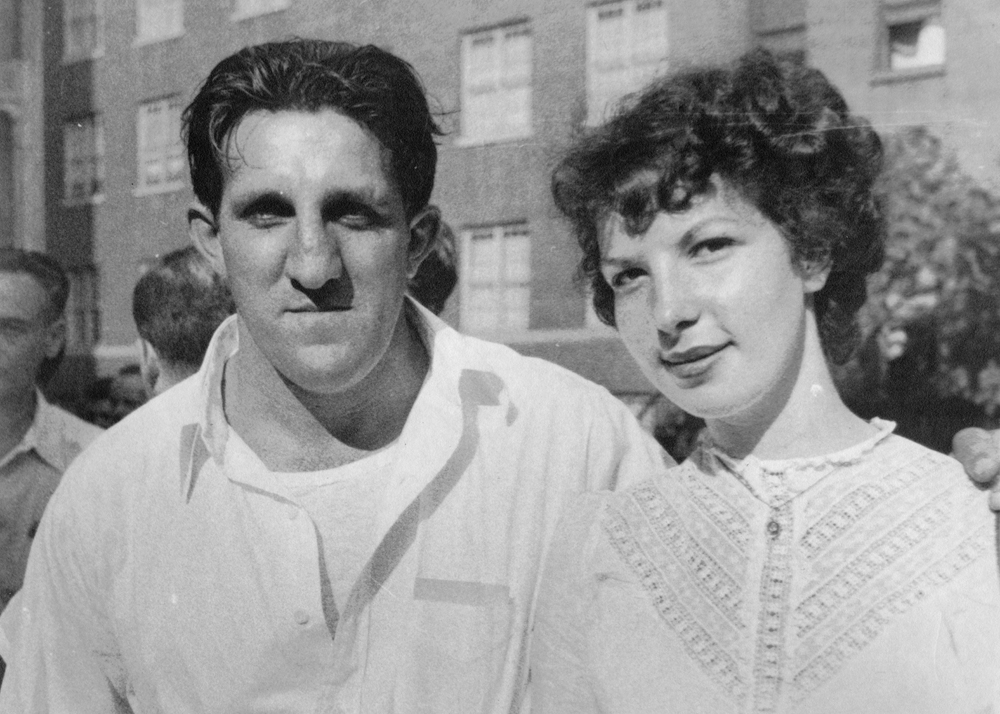 Jake Cooper, all photos below taken in the Trotsky compound, all by Henry Schnautz, July or August 1940. The first picture is also in the book "Remembering Jake Cooper".