Climbing Popocatepetl - Sunday Dec 7, 1941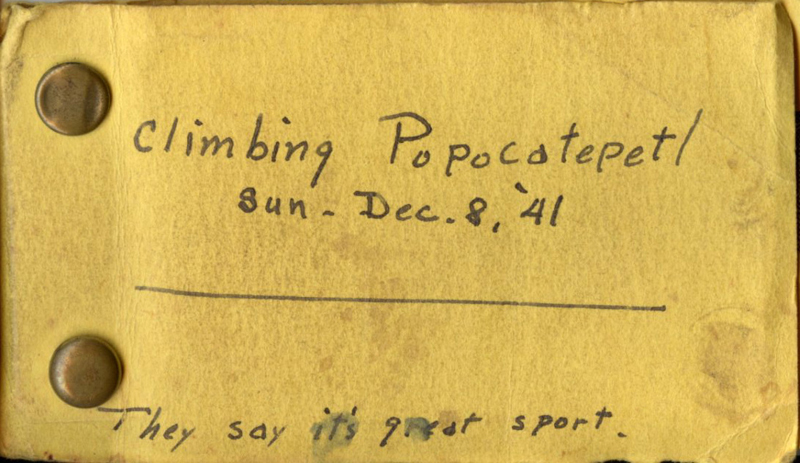 Esperanza takes Henry along on a club trip up the mountain, and Henry takes a camera. Popocatepetl (5426m - 17,802 ft) is the second highest mountain in Mexico, an active volcano. The date Henry wrote on the booklet is not quite right. In his journal, he wrote the trip took place on Sat. Dec 6 and Sunday, Dec 7, 1941. On return to Mexico City, the papers had an extra edition on the streets - "War in Pacific" - Pearl Harbor day.
Henry sent this little photo booklet home to his parents. Its missing the second picture. The original pictures are only 1.5 x 2.5 inches. His commentary is on the back of each picture.