Editorial CIMA - Pirate Publisher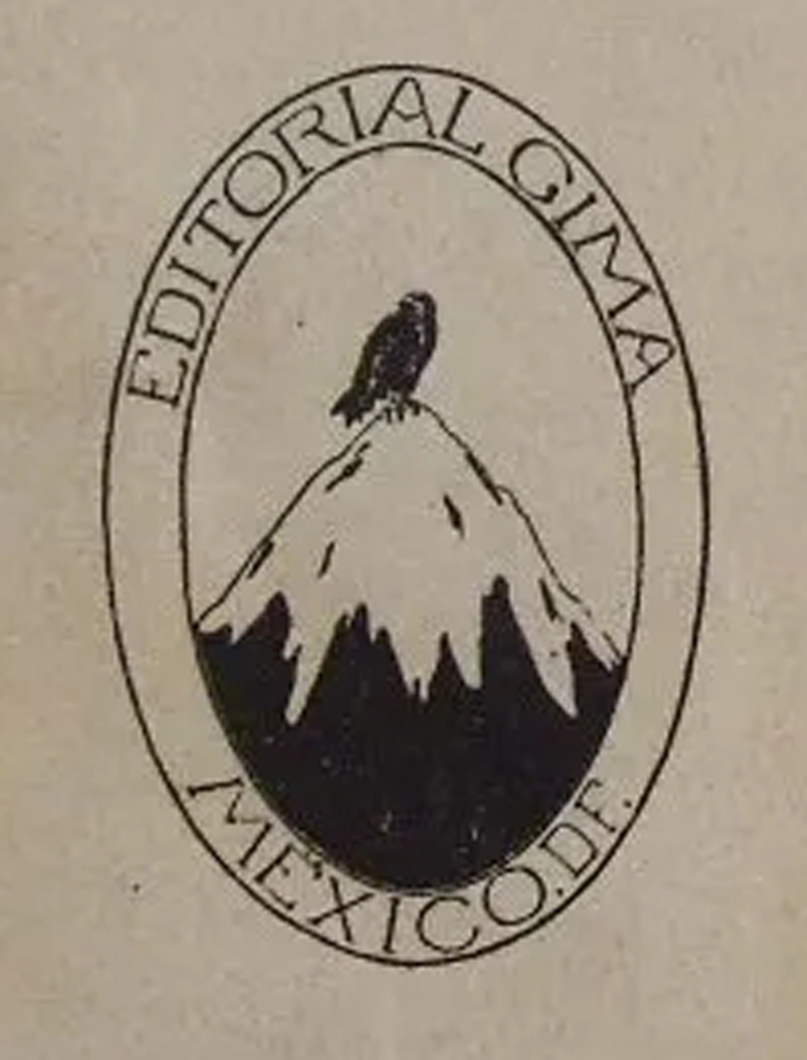 CIMA means summit. Besides the pirate Traven translations, I found less than 12 CIMA titles, one was 1939, the rest were 1940 and 1941. All had very similar covers, no graphics that I could tell. CIMA seems to be associated with the Spanish civil war refugees with several French authors. The mountain summit theme is reminiscent of something that Esperanza might be involved with, also the French translations.
Rebelion and Rosa were both translated from German to Spanish by Pedro Geoffroy Rivas and Lia or Lya Kostakowsky. Rivas was a Salvadoran law student or lawyer at this time, who translated a volume of Marx for Editorial Masas. Kostakowsky is the daughter of Jakob Kostakowsky, a Russian composer and violinist, emigre from Germany. He was a member of LEAR. Her sister is a famous mexican artist Olga Costa married to also famous artist Jose Chavez Morado, member of LEAR, who did illustrations for an Editorial Masas title. Traven notes in his introduction to the authorized spanish version of Bridge that neither of these translators are Mexican nationals.
From the introduction to Rosa -
"LA ROSA BLANCA, another work by Bruno Traven, about one of the most characteristic episodes of the struggle for oil in Mexico that, like other novels by Traven, due to the somewhat incomprehensible attitude of the author, were almost forbidden for the Mexican and Spanish-speaking reader in general… We are convinced that Mr. Bruno Traven, who with so much prejudice for the intellectuals of Mexico, always refused to benefit us with his direct presence, will fully understand that our only wish was to put worthily in the hands of Mexicans something that is very much theirs, and that immortalized one aspect, among many, of the painful march of the Mexican Indian in the era of the bloody expansion of world capitalism...".
La Rebellion de los Colgados 1938 and 1940
La Rebelión de los Colgados. Mexico, D.F.: Ediciones Insignia, 1938. 319pp. Trans from German by Pedro Geoffroy Rivas.
La Rebelión de los Colgados. Mexico, D.F.: Editorial Cima, 1940. 319pp. Trans from German by Pedro Geoffroy Rivas.
Treverton in his Traven bibliography says there is a 1938 Ediciones Insignia. The title page shows Ediciones Insignia, but the cover shows Editorial Cima. Translation (and Prologue according to one listing) by Pedro Geoffroy Rivas.
https://articulo.mercadolibre.com.mx/MLM-634419819-libro-la-rebelion-de-los-colgados-primera-edicion-bruno-t-_JM
The only other book by Ediciones Insignia I found was also from 1938 a book titled La Insignia. It is a poem by Leon Felipe on the Spanish Civil War. The endpaper notes that the edition was made at Talleres Graficos de la Nacion under the care of Geoffroy Rivas.
https://www.todocoleccion.net/libros-antiguos/1938-primera-edicion-insignia-leon-felipe~x112539771
In 1940, Cima used the same cover with only a minor differece in the logo, with a new title page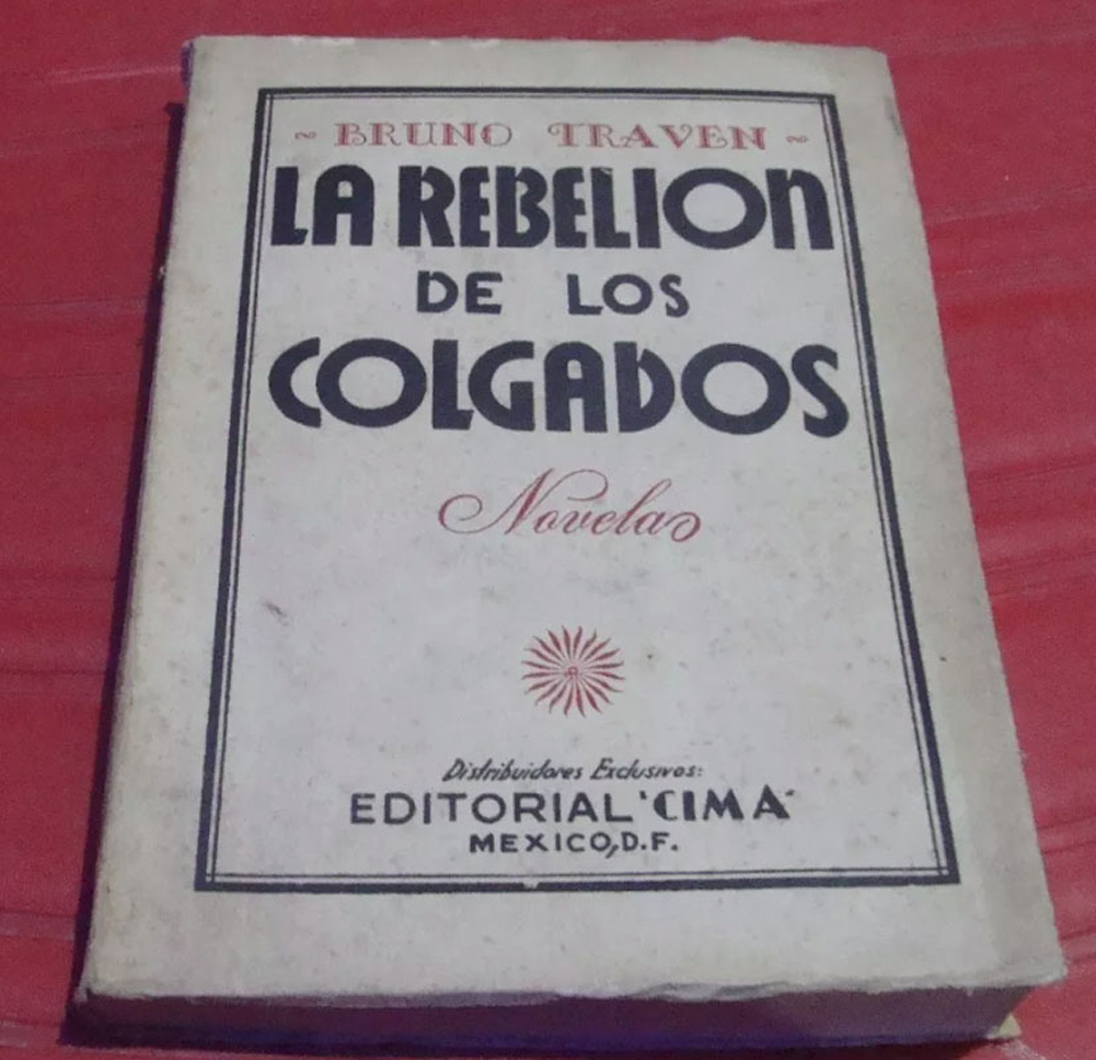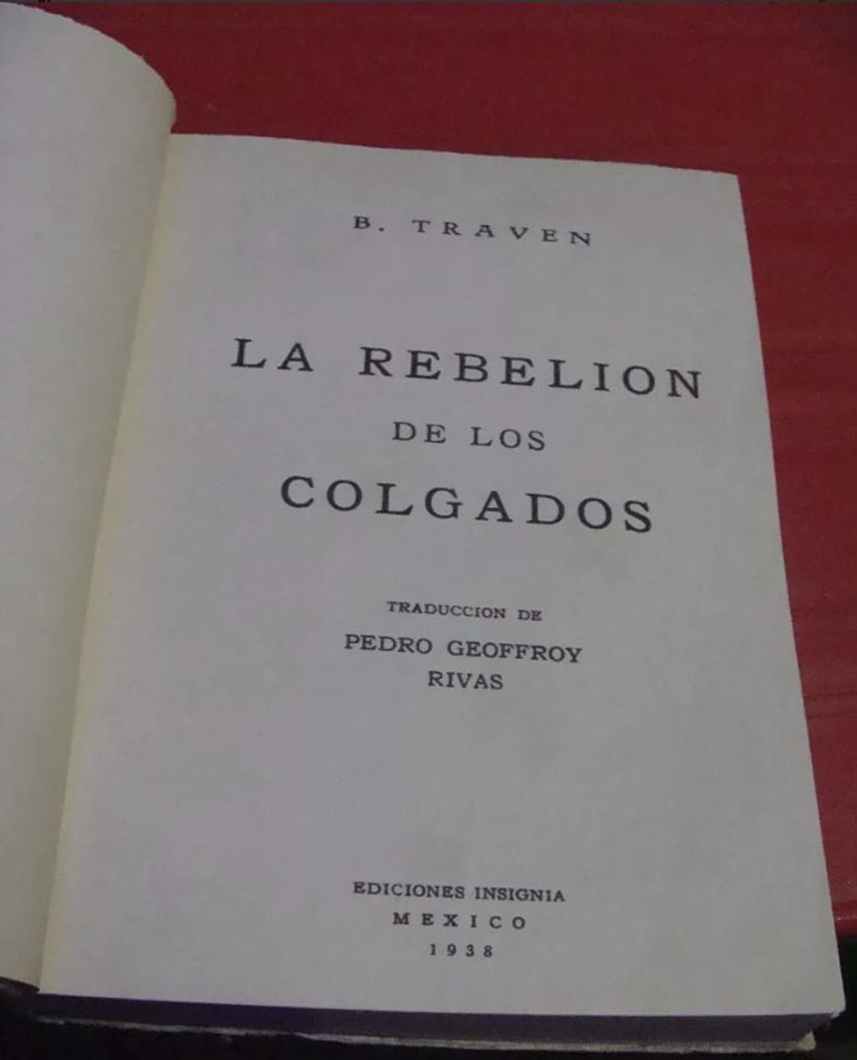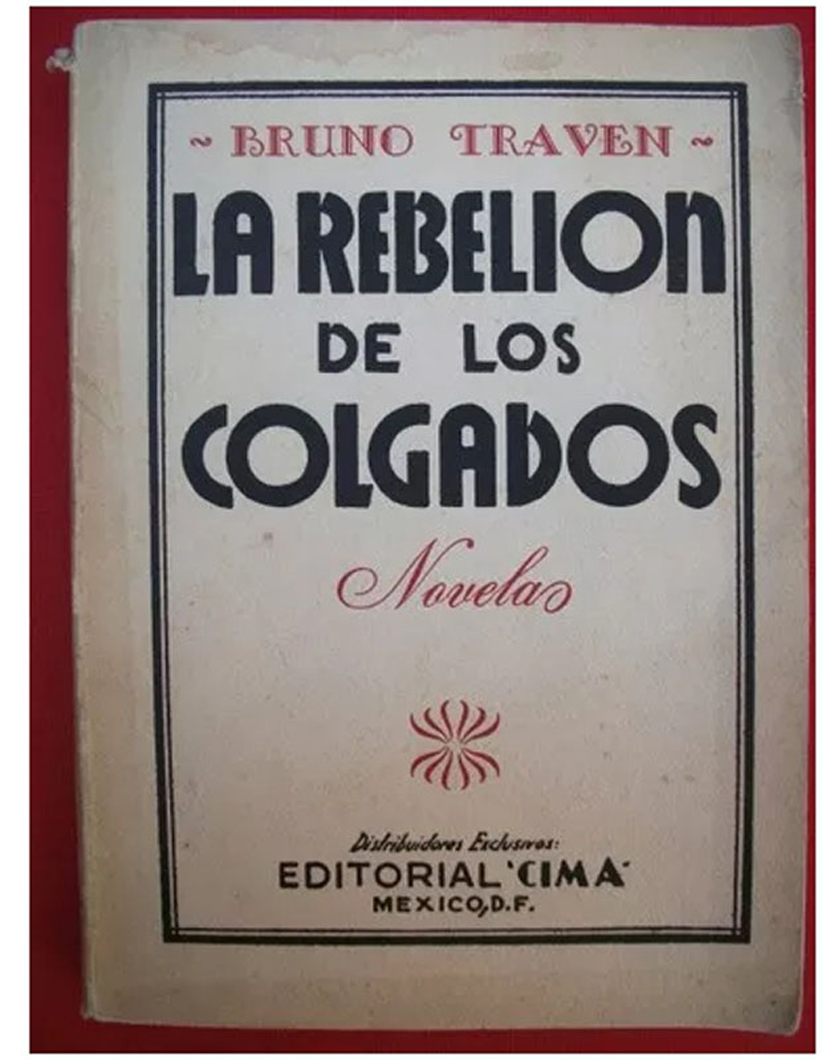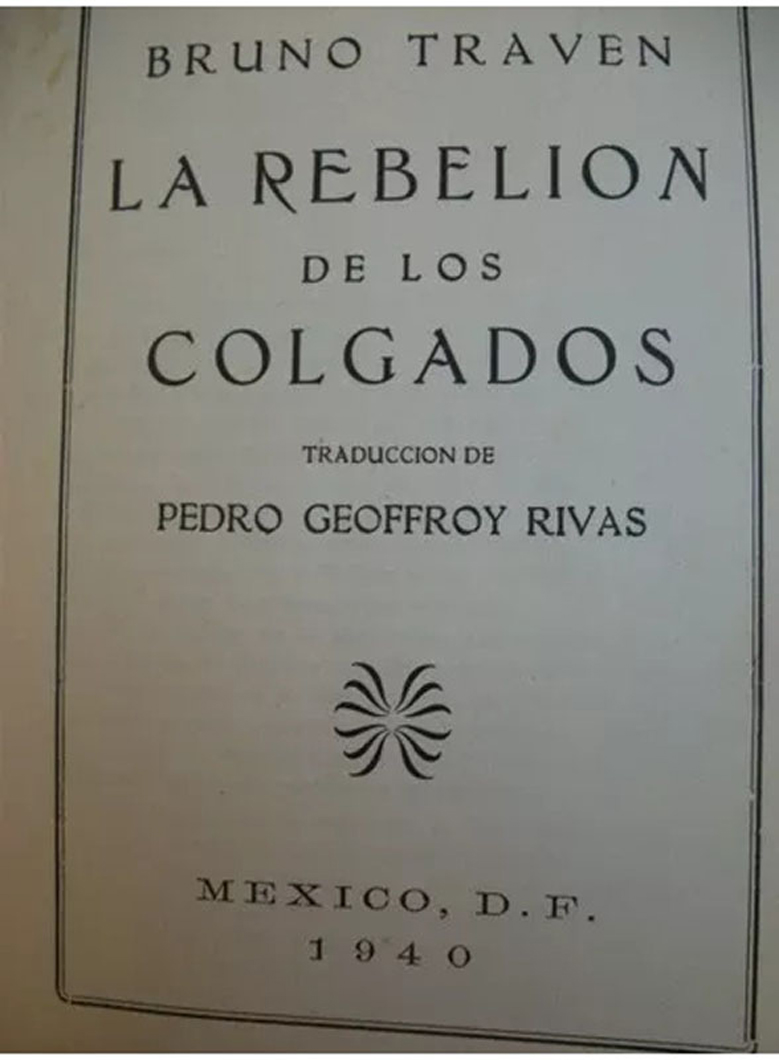 La Rosa Blanca 1940
La Rosa Blanca. Mexico, D.F.: Editorial Cima, 1940. 374pp. Trans from German by Pedro Geoffroy Rivas and Lia Kostakowsky.